How to choose a tripod
If you have brought any type of camera, the second purchase should be a tripod. Tripod is an accessory that helps you in various situations to get a stable view. First, you have to decide how much money you can spend and what for are you buying it. Tripod price belongs from:
Brand- The older company existing, got a better name, more production made, famous and better known is. For example, Manfrotto, if you got a tripod from this company and after two years of usage lost a small screw or rubber legend, you can buy only that part you need, not all tripods. The best brands I had in my hands: Velbon, Giottos, Slik, Gitzo, Manfrotto.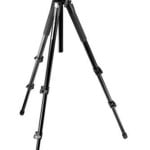 Material– the material is very close to weight, anyway, tripods usually made from aluminum, steel, wood, carbon fiber.
Weight– weight is very important, each kilo on your back or hands becomes hell in long trips.
Height– very important, if you will try shooting macro, the tripod should lower close to the ground as much as possible, if you will take pictures of people to portrait it should lift up to eye level, do not use tripods which leg links to the center column hinges if you are shooting landscape in the mountain- it is not comfortable to position camera in right angle and level. This type is better for inside usage, in my opinion.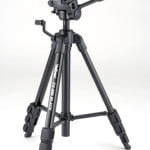 Count how much weight your camera, lens, battery grip, and all stuff you will be using. Every product got different abilities to maintain weight.
Very usable center column flexibility, some of them moving up, down, and horizontal reverse as well. Some center column got hook at the end so you can attach weight to balance when a center column in a horizontal position, either attach weight to make the tripod more stable (windy day)
Tripod accessories
Some brand like Gitzo sells only tripod legs after you will need tripod head to buy separately. The most popular head types are three-way head and ball head. The manufacturer does not provide a head because it is your choice, the seller does not know what you are up to. For transportation and carrying, I prefer straps, bags- which are very useful in various situations.
Another kind of tripod, better known as gorilla tripod, is very good for smaller cameras such as compact, compact system camera, of course, you can use DSLR as well. Very flexible usage, you can bend tripod legs as you wish, screw up on stair railings, tree branch.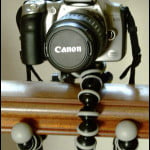 Overall I am using now: Manfrotto 732CY, Manfrotto 190xprob plus gorilla type tripod. You want to know why I need so many?- because there are various situations when to use each of them. For example, you are not shooting a portrait or landscape with a 300mm fixed focal lens.