Four Reasons DSLR Rigs Are Important for Professional Photographers
Despite their enhanced features and capabilities, DSLRs are still designed primarily for still-photography in mind. But people, who want to shoot videos with their DSLRs, could benefit from the increased points of contact and ergonomic handles. DSLR rigs ensure increased stability and comfortable shooting position, especially if they plan to do filming for a longer period of time. Here are the benefits of using DSLR rigs:
1. Better handling and stability: DSLR rigs include multiple grips and handles that allow us to hold the camera in multiple comfortable positions. For increased stabilization, DSLR owners should also consider using rigs with a built-in shoulder mount.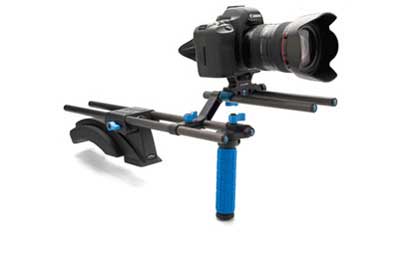 2. Better protection: DSLR rigs add a degree of protection for the camera. Professionals see their DSLRs as the main source of income that must be protected at all costs. Because protecting it is a priority, professionals should choose a high-quality rig that provides a level of protection, in case we knock the camera over by accident. Many DSLR rigs are constructed from high-density plastic and aluminum that extends well beyond the physical dimension of the camera. They could function as a roll cage that protects the camera when the whole assembly is dropped.
3. Support for accessories: Professional photographers could add multiple industry-standard accessories on the DSLR rigs. Rigs can help to simplify the overall usages because they can form a base on which professionals can add extra accessories. This transforms a standard DSLR camera into a versatile film-making workhorse. The market is already flooded with multiple gears and accessories that provide comfort, stabilization, and dynamic image acquisition. Camera stabilizers, remote pan-tilt heads, jibs, and camera sliders are only some of the gears that provide versatility when combined with DSLR rigs. Never before have small-business videographers or even ordinary hobbyists been able to produce such impressive footage on a relatively low budget.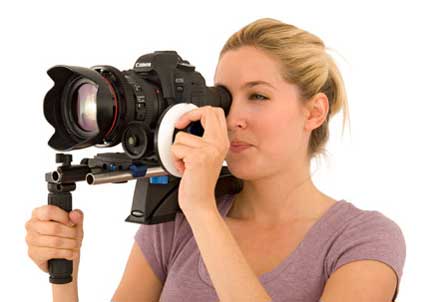 4. More-professional perception: Photography is an industry where perception matters. Clients often gauge a photography studio based on the equipment and gadgets it carries. Bringing minimal gears into a location could result in clients doubting our expertise and ability. Professionals who carry DSLR rigs with them could guarantee better perception among clients. Photography is a competitive industry and the first impression is important.