When do you think is the best time to start a professional photography business
So, you are so good at photography, you want to start your own photography business? Wait until you read this, to better understand: how it may change your life. I have made short pros and cons what may happen…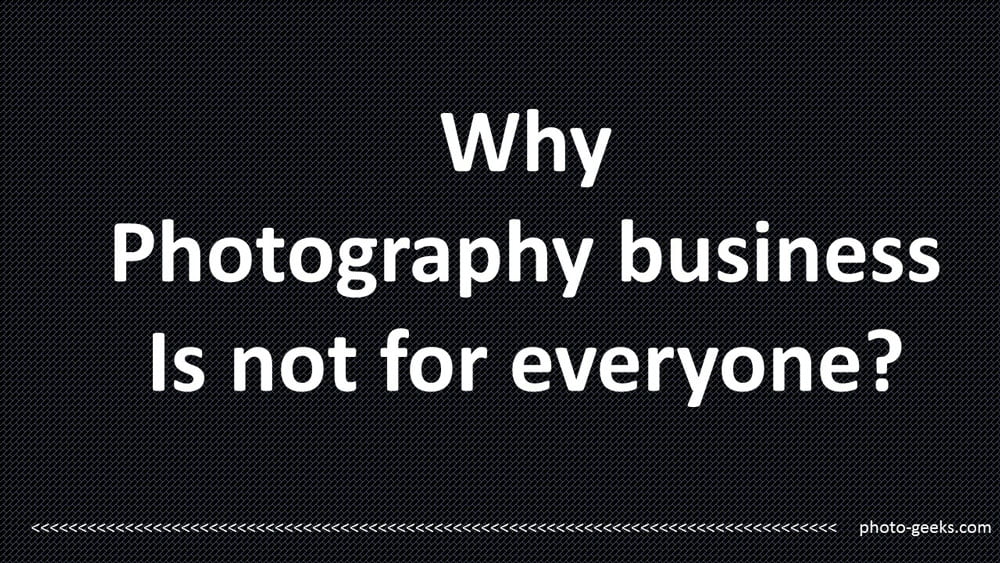 Pros
You are shooting for some time and have experience as a hobbyist
Your images get thousands of likes/shares/comments on social media
You have all the gear you need to start a photography business
You feel like your images good enough to sell them
Your friends/family members asking you: why you do not start your own photography business
But wait, still, there are some secrets behind this…
Here is the story from Reddit which inspire me to write this blog post. https://www.reddit.com/r/photography/comments/3zuojw/i_started_professional_photography_two_years_ago/
So I started doing photography as a paid service almost two years ago. At first I only did work for a relative, but then I got other inquiries and I liked the idea of getting paid for my biggest hobby. I liked it when people said that it's so cool that I'm a photographer. It was fun at first, but it's not anymore.
Photography was always my biggest hobby and it started as a means of self-expression. I did self-portraits, edited them in Photoshop and put them on the internet. It was purely for fun and myself. Putting them online helped me to get better as many commenters had helpful critique for me.
I know it's difficult to estimate how "good" your own photography is, but I put a lot of effort into this hobby and most people react very positively when they see my photos and ask me why I'm not a full-time professional.
I'm a college student at the moment and was always short on cash. I needed the money badly and it was nice to earn a little along the way. I got a job meanwhile and I earn the same per hour as I do with my photography.
Now, after two years, I only see my camera as a tool to earn money. I lost all joy in doing photos. I haven't taken a picture for myself in a year and my camera rots away in a drawer. Therefore the quality of my client photos has also suffered and people started complaining. This led to a vicious cycle of me getting worse and people reacting negatively.
There is also the social networking aspect. I'm an introvert and find it exhausting to communicate with lots of people. But it's necessary to know lots of people as word of mouth is the most important marketing tool for a photographer. So this is absolutely necessary, yet goes completely against my personality.
Now when I get an inquiry I get anxious, I'm afraid of the fed up clients who aren't satisfied with my photos and the ass kissing I have to do. When I look at my camera now I miss my biggest hobby and I hate myself for it. I feel cheap for selling my passion, as if I'm whoring myself out.
I'm at a crossroads now. I had some great moments while doing weddings or children portraits, but ultimately I don't think professional photography is for me. I know some photographers who are professionals and it seems very common that it sucks the joy out of photography for them as well.
tl;dr: I started professional photography two years ago. Before that photography was my biggest hobby and filled me with joy. Now I hate it and miss my old hobby. I'm thinking of quitting.
When do you think is the time to stop professional photography business career
Cons (these are made after some time of working as a photographer)
You do not feel any fun/joy taking images
The camera becomes just a tool of work to earn money
Because of your feeling/condition image quality becomes worse
Clients start reacting negatively
You as a person- introvert and have difficulties to communicate with clients
In the idea of your mind- to stop photography business
---
There may be more reasons to start or do not a professional photography business but as a starting point good enough to think about. If you do have any comments or want to share your own experience please leave it below.
---
Some comments from LinkedIn: what photographers think about photography business after I've published this post