Eyes in the portrait are the most important detail, so when you are preparing to take an image of the face- always target to eyes, no matter what film digital camera you are using. After the taken image of course you want to retouch it.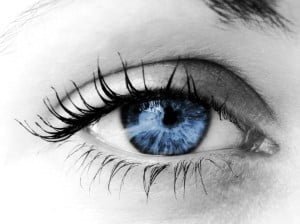 How to retouch eyes in portrait step by step
What techniques you can use to make eyes popup:
Clean up- eyes with highly visible venous looks tired
Whiten eyeballs
Sharpen- add more details
Highlights/shadows- depends on the light around
Brighten
Hue/saturation- changing eye color
How to edit eyes in Adobe Photoshop
I believe after this tutorial you will retouch eyes in a portrait-like professional retoucher, image editing becomes easier.